My Aunt Mary, Fucking her was hot, but when the phone rang it blew me away, I certainly had no intention of having sex with my own aunt when I went to visit her. It was nothing more than a family obligation. My mother had insisted that I take a few days of vacation time to go see her sister, my Aunt Mary, and I certainly had enough frequent-flier miles to afford the trip.
I went to her house, and it was just as I thought it would be: white, with lots of flower beds that she tended herself, and a well-manicured lawn. There were white lace curtains, and well-polished furniture, and all the other things you'd expect to find in the home of a 55-year-old housewife who had recently become a widow.
I was thirty-two myself, and Aunt Mary and I didn't have much in common besides the Christmas and birthday cards she sent every year, the birthday card always folded around a a check for the exact amount of my age. She seemed glad enough to see me, though, and I thought she had probably been pretty lonely since Uncle Larry died. When we were seated in her picture-perfect living room, though, the conversation faltered and then died.
Finally she asked me to spend the night, but I told her that I had already booked a hotel room. She kept insisting, though, and I finally gave in. "One night," I thought. "No big deal." So what if the hotel room was paid for? I could afford it.
She showed me to the room I would be using, and we sat on the bed and tried to talk. She took my hand and told me I looked just like my father. I was pleased, because I knew he had always been considered a handsome man. He had passed away a few years ago, and I still missed him a lot.
As we talked, Aunt Mary kept on holding her hand in mine, and then she told me something which really shocked me. She said that when she and her husband moved here, away from the rest of the family, all those years ago, they were doing it to break off the affair she had been having with my father. Her husband had forgiven her, but had insisted on moving far enough away that the temptation wouldn't recur.
I couldn't believe it, but Aunt Mary swore it was true. I was furious. I pulled my hand away from hers coldly and refused to say anything. Finally she got up, fetched the cordless phone from the desk across the room, dialed a number, and handed it to me. "Here. Ask your mother yourself."
I did. I made a little chit-chat with my mother before I could bring myself to come to the point.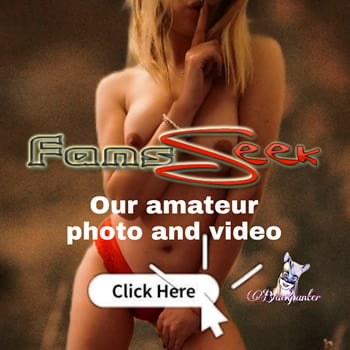 "Yes, dear, it's all true," said my mother in a cheerful voice when I asked her the awful question. "I never really minded, but your father felt so guilty, and your Uncle Larry was so furious, that we all agreed that the move was the best possible thing for everyone. That's the main reason I wanted you to see Aunt Mary. I thought you should know, and it would be better if she told you. I also wanted you to do a little something for her now that she's lost Larry. She really did love both of them, you know, and now her heart is broken all over again."