After a lot of talks over next couple of days, we got quite close and had a good connect. She told me that she imagined getting married to me too and that her best friend also had a crush on me. Now, while I never had a crush on Anita, my crushes were other girls, but Anita was a decent girl.
Our talks now shifted to life and philosophy. Anita was happy with her life, but needed some excitement, hence she joined Tinder and found me amongst the first few profiles. I complimented her on all her pictures and she started sending me more revealing pics. I got a hard on seeing her in a swimsuit. She had good assets and I wanted to experience them. She too had the same in mind.
Anita: What are you doing now
Me: Just sitting in my room and surfing the internet while chatting with you.
A: What would you do if I suddenly came into your room right now
M: Probably jump up and be surprised
A: Thats it? Won't you hug me?
M: Err..ah…yes…of course I would.
A: I would hug you tight and just…..
M: What is ….?
A: Amit, I have imagined you a lot. Since I have seen you on Tinder, I have again started fantasizing you, the way I did in school. Don't take me to be a slut. I have thought this way only about you and have never slept with anyone else other than my husband.
M: Anita, I'm surprised and glad to know this. I dunno how to react.
A: You look even more handsome now and I wonder what will happen to me when I see you in person.
M: Anita, frankly, you've changed a lot and have yourself become smart and sexy too.
A: You really think so? Wow, I'm flattered.
M: Your pics have impressed me.
A: And I'm impressed since school
M: You're making me….
A: making you what?
M: will tell you later
A: Amit, I just would've….
M: what?
A: kissed you! Am I taking chances?
M: Never leave your chance. I would reciprocate it. I don't think it would stop at a kiss.
A: Depends where your hands would be.
M: Behind your neck…
A: mmmm
M:Are they at the right place?
A: Ya…and lips too
M: where?
A: Where I'm dying to feel them…on my nipples
M Oh baby…I'll suck them
A: Suck them baby bite them…
And like this we began our sexting and I jerked off heavily. We decide to meet the next week.
We booked a service apartment. As soon as we met, we hugged tight and straight away headed to the room. We started to kiss each other wildly and I removed her one piece dress and grabbed her red lacy bra and squeezed her boobs. 'Aaahhhh baby they are yours today', she said. I made her fully nude and touched her clean shaven pussy, while I mauled her boobs with my mouth. She moaned aloud and I placed her on the bed and licked her pussy. Anita started moaning louder and within no time, she squirted on my face and came with a loud scream. She was so full of sexual tension that it released with a bang.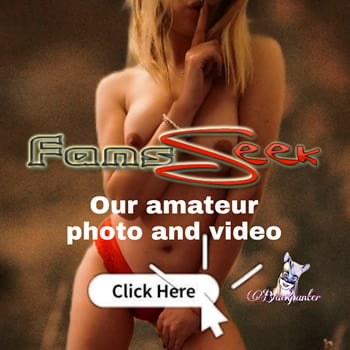 Anita undressed me and played with my dick over my undies. It was rock hard. She pulled down the undies and it sprang out, much to her amazement. She exclaimed, "Amit you've got a big & handsome one. Its gonna be loved and loved today." Saying this she started moving it up n down. She rolled down my foreskin and licked the tip. She circled her tongue around the tip, heightening the pleasure and teased me. Then all of a sudden, she took the whole thing in her mouth. She gave me a good suck and bobbed her head on my dick like a pro. I was enjoying it. Anita moved to my balls and took it in her mouth, sucking them and licking them. I was kneading her boobs. Anita was too horny. We got into 69 and licked each other like there was no tomorrow. We both were making sounds and releasing our tensions.