Little Brothers big suprise (True story)..We was in bed from a night of drinking husband overseas, my neighbor and I had become quite friendly. She had beautiful big juicy breast I'm a titty babe love big beautiful breast. We explored each other after a night of cards and shots my face was buried in that juicy pussy of hers and she in mine as I looked up I see my brother watching from on the side of my bed, Nickiebaby and I had juices everywhere we got up and showered and across the street she went.
I laid my hot ass back in bed couldn't stop thinking about what Nickiebaby and I had done we've never plained on takingit there. I begin to drift off slowly waking to find fingers in my dripping wet pussy its nothing like being woken with someone playing with your pussy once I realized who it was it was to late I was hot bothered and horny for a big juicy dick, so as I pretended to still be asleep Joc continued to have his fingers thrust up and down in my pussy with juices dripping, he begin licking my clit like it had never been licked before, he inserted his finger in my ass I was so wet it eased right in, he stood up and oh my that dick was black hard long and thick out of all the sex I've had I've never seen a dick so pretty he bought it to my mouth, I had no clue what to do with that big dick, Joc said just open, I opened he thrust that dick back and forth in my mouth I thought he'd take my tonsils out, he went on to say he'd always dreamed of fucking his big sister and how nice my body was me always walking around half naked and now was his chance to fill this juicy pussy.
He slowly rammed that dick in my throat a few more times before hot salty sweet juices sprayed in my mouth, he said swallow don't let a drop fall I did as I was told. He took his time from my lips down to my nipples kissing every part of me my navel down to that freshly shaved caramel pussy he kissed licked and ate this pussy like it was his last meal my body started to shake I tried to be quite but I couldn't contain my screams, Joc covered my mouth and gave me a finger to suck on, he said I didn't fuck you yet and your already screaming.
He took me out the bed picked me up and put my back to the wall my legs wrapped around him he tapped that dick back and forth on this pussy I was wet as a river because Joc was my brother it turned me on more noing he could handle his big sister, but can she handle that monster dick?
As he goes to enter that dick in my pussy I froze and tried to get him to stop he kissed my forehead and told me it would be okay as I hugged his neck tight he slowly thrust that dick head in and out then he said fuck this I no you can take that dick grabbed my hips and rammed that dick in that wet juicy pussy it hurt and felt so good at the same time.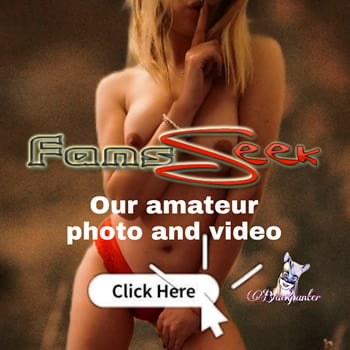 After a minute of getting this dick I squilled started to shake and juices came rolling down, he pulled out to show me how shiny that dick was I said I was sorry for waxing that dick like that he laughed, put me on the bed with my legs on his shoulders and fucked me like it was no tomorrow, I kept trying to take some of the dick out by holding his hips Joc realized and pinned my arms over my head and punished that ass, he then flipped my shaky body over head down he said ass up, he fucked me so good his big dick began throbbing he yelled Harmony that pussy so good I've been wanting to fuck you for a long time he then released a load so big when he pulled out i could see it dripping out of my pretty pussy,