It was July 4th, I was sitting in Starbucks sipping my favorite coffee. On the table I had my iPhone stylishly placed and scrolling through my Facebook feed. Suddenly somebody opened the door with such a thrust and grabbed all the three people sitting in the coffee shop. A clean shave guy with frame-less spectacles and tidy shirt tucked into a denim blue jeans. Overall he looks like an IT guy. He was slim and fit. Behind him, a woman who looked like his wife, entered the coffee shop in an Indian traditional dress. I was like, "ah, there she spoiled it" . Living in Europe with a guy smart like him, she could have worn a modern outfit. I went back to my Facebook feed, liking all those unwanted posts just to impress my friends.
After some time, when I tilted my head straight to give some relief to neck, I got eye-locked with the same woman I saw before. They came and occupied the table in front of me. The guy is sitting in front of me turning to the other side. And she facing to him as well as me. When I got eye-locked, I just looked somewhere else and again automatically looked her. Embarrassingly, she too did the same. Then I looked back to my phone and without turning my head sipped my coffee. She looked like a Punjabi girl. Maybe in her late 20's. I always had a crush on these women because of the cheesy body they have. They are very fair and right amount of meat at the right places. But I can't understand how she married this guy. I mean no harm, she would be lucky to get someone like him. Very smart-looking guy. But I thought these women are marrying big 6 foot tall guys with big beard and mustache and strong hands like men in wrestling.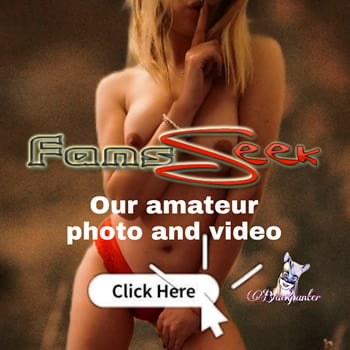 OK, I made couple of short looks at her and their table without getting noticed. We all do that right? So, this guy has ordered coffee and she has ordered some sugary drink. Ya, i bet no chance for a coffee, these sugary drinks make these women looks like this. I smiled secretly and finished my coffee. I stood up, thanked my barista and took my iPhone and walked to the door with a 25% of my eye covering their area. I am sure she also just watched me walking near by them. I walked all the way back to my room. Friends have already started playing racing games in the play stations someone chatting with his new gf found in cam site. I sat with him some time to see how things are progressing and then came back to my bed, looking through the window. So boring. Nothing to do in a weekend. I am sorry, I am like that, I don't drink, I don't smoke, I don't go for party. I watch movies, sometimes play video games but that cannot fill all the day. I don't how long I had looked through the window thinking about how boring is the weekend, a reminder popped up in my iPhone. It read "pub night at 7". I was like, "yeah pub night" with a sarcastic smile. I made this reminder 3 weeks before. Last two weeks went there and drank coke for 3 times the price of the regular one, and came back without even the luck of getting a serious look from any woman who came there. I had to admit that most of them where coming there as couple, and it would be difficult to get an attention, or they should have plans for a threesome with me. "ha ha" I can't even imagine that, lol.