Hi friends my name is Aarav.Let me introduce myself, I'm 21 yrs old,5'10 tall,70 kg weight fair skin tone and have an average physique.So I will describe how I fucked my school crush. So this incident happened when I was at my home in diwali holidays.Me and my friends were meeting after a whole 1 yr so we decided to visit our school to relive those memories of school.We were 4 boys and 2 girls.Let me introduce two girls Shivani and Netal(imaginary), former had a descent figure but the later I mean Netal was my crush during school which I didn't tell to anyone.
Netal was 5'7 tall, had a figure of 32'26'32 and had a fair skintone and i was specially a big fan of her big round ass.As decided we friends were on our way to school.As netal's house was nearer to me, I picked her up and we all friends reached school.As the diwali vacation was going on ,watchman Shinde Kaka was only there in the school.
As he knew us well, watchman didn't hesitated in letting us in the school.So we all friends started clicking photos and started sharing our memories of every place we visited in school(mess,playground,hostel,etc)On that day Netal was wearing a tight black jeans and short grey top and her figure was looking very prominent.We were clicking photos.At that time, when Netal was posing besides our schools swimming pool she had a wardrobe malfunction and her panty slipped and I was the only one who saw that and she immediately came to know about that and she adjusted her pants but she caught me staring at her panties and also noticed erection of my boner. She was wearing a black panty . I was feeling a bit embarassed after that incident.
Then we all went to our main school building where the classrooms were.We all were dispersed all over the school building.Suddenly I went into my Xth standard classroom where I had a lot of memories.When I opened the door I came to know there was someone already in the classroom and it was none other than Netal. Only we 2 were there in the classroom and I was not able to confront Netal because of the incident that happened prior on that day.I was feeling embarassed.But to my surprise Netal looked at me and gave a smile.She came closer to me and gave a kiss on lips. Time just stopped for me.I was on seventh heaven.After that small kiss Netal told me not to feel embarassed as it was unintentional from both our sides.She also told me that she knew i had a crush on her since school days and she also liked me but we both didn't express our feelings till then.After that for some time we were just staring each other before we went closer to each other and locked our lips.We started kissing each other passionately and eventually my one hand was on her waist and with my other hand I started grabbing her ass.She also started caressing my hairs on head.When I was about to remove her top she moved back and said in hindi 'Sabr kro'.She made me realize that we were not only the one who were there but our friends were also there.
She whispered in my ear,"Plz make them(friends) go,then the real game begins",she blushed and squeezed my thigh. So we controlled ourselves for some time.When we all were about to leave the school I told rest of my friends to go I will wait for some time at the school to still relive some memories.Netal also said she will also stay there as her house was on my way so I would drop her. Our friends agreed, leaving me and Netal behind.As soon as they left we both looked at each other and started running towards classroom.As soon as we entered the classroom we started kissing each other madly.We were sucking each others lips like there was no tomorrow. Then i pushed Netal toward the wall started kissing her neck and she started moving her hands passionately over my back and she also pressed my ass.After that I lifted her up and tightly hugged her with her legs entangled around my waist and started kissing her.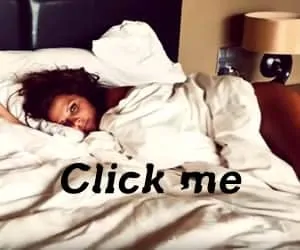 Then I squeezed her boobs through her top and she started moving her hands over my erection.Her boobs were very big and she was gently moaning.I removed her top and on the counter part she removed my pant and put her hands in my undies and pulled out my tool.I started to lick her navel and went up and I was amazed to see her big bouncing boobs hidden by her bra and she was amazed to see my long dick.I just put my face in her cleavage and immediately unhooked her black bra and I pressed those two melons.While she started to stroke my tool and it became 6 inch in no time .I started to suck her nipples and she started moaning heavily while stroking my tool. I bit her nipple which made her scream and left a mark on her nipple.Then she bent down and gave a slight lick to my dickhead and after some time she took it in her mouth.It seemed like she was really hungry for cock.She was doing such a good work with her tongue while sucking my dick.It was an amazing feeling.As she played with my balls and did her tongue tricks I couldn't control myself and emptied my entire load in her mouth and she drank it.Then she removed my shirt and i removed her pants. We both were only in our undies.
She was in a black coloured panties and her round ass was quite huge.She was looking too hot in those panties.Then I bent her over a school bench and lifted both sides of her undies(just like wedgie) to get a clear view of her ass and started to spank her.She was enjoying it and she yelled at me 'spank harder'.So I spanked her harder till her ass was completely red.Then I put my hands in her panties which she was wearing and glided my finger smoothly from her ass crack to her butt hole and finally reached her pussy. I fingered her while keeping her panties on and she was enjoying it.It was giving her pleasure whenever I touched her G-spot .Her juices had flown making her panty wet.She admired me for my fingering skills which was my first time as I was a virgin.
We both pulled down each other's undies and I was awestruck to see her clean shaven wet pussy.I continued pressing her boobs with one hand and my tongue was licking her pussy on the other side.As I was gazing at her round flawless ass she told me,"What are you waiting for?"and twerked with her ass.I could not wait any longer and I pressed her butt so hard that she was in such a immense pain that she had to tell me to ease it.I just parted her ass cheeks and her legs a bit so that i could make a way to her pussy.My penis was ready to do the talk and I started touching her pussy lips with it.As I was about to penetrate she told me that she was a virgin and had a urge to have sex since last year.It was same with me as well.I then crumbled her undies in her mouth so that her yelling,when I entered her vagina, will not be heard by the the watchman.Then I just thrusted my penis with full force in her tight pussy and in 1st stroke it went half inside and slowly I took it out and pumped it back and on 2 nd stroke it went completely inside.
Her eyes were teary and her kajal was all over her face.She was moaning with pain initially but later this pain turned into pleasure and she was enjoying it.In beginning I was stroking at a slow speed and as I increased my pace her moaning became louder.She moved her hips co-ordinated way so as to make a sync with my to and fro motion.I pulled her hairs and every once in a while I was spanking her ass while stroking.Her moans grew louder with each stroke which gave me a stimulus.After sometime i was about to cum so I pulled my tool outside and cummed it around her navel.For a round of 15 minutes I just completely rammed her pussy.We rested for some time and then I fucked her in doggy position.I fucked her on the table as well.For sometime i sucked her tits again and kissed her all over her body and fucked again.At the end we both lay down naked on the table panting our hearts out.It was unforgettable and sweet memory which will stay in our minds forever.We started to put on our garments and Netal was in her bra and panty and suddenly I pulled her panty down and put it in my pocket.I planned to keep it as a reminder of this moment.Netal agreed and smiled and I just gave her a final slap on her ass.Then we put on our garments and I dropped her at her house.After that day we had sex many times.
Pages: 1 - 2