Hello this is my first time uploading a story here. I'm going to go as anonymous and I will call my aunt as aunty not by her real name to prevent any problems. Hope you enjoy the story.
My aunty first came to my house when I was in 6th grade. She was married to my uncle and we live in a joint family. I didn't have any strong feelings for her at start so everything was normal. She used to do her work and I used to do mine. She is a really nice woman. Really caring and loving.
However, in 7th grade things started to get different. She lives in the upper portion of the house so sometimes I had to go up there for some work and stuff. We all wear easy clothes when we are at home to be relaxed, same deal for her, but, what was different is that when I used to enter the room she was usually using her phone or reading a book, but didn't sit with a take, she was actually leaning a bit so that made her kameez (shirt) also lean, through which I was able to see inside her dress up to like her stomach. That moment I got to see her tits (with bra) which turned me on instantly. Fortunately she didn't notice it and I was able to get away. So, then I intentionally started to go up to her to watch her.
One day she was roaming around without a dupatta (piece of cloth to cover ones breast above a shirt) and that gave my the whole idea of how her tits would be like. Her breasts are mind-blowingly beautiful. They are not big, just an average size. So, whenever I got the chance to look at her breasts I would do it.
I got away with it for some months but then she noticed it and started covering herself which made me sad. I tried my best to sneak at her but only got a bit of a view.
This went on for 2 years. I was in 10th grade. I was doing my normal thing, trying to sneak her. One day she got frustrated and decided to talk to me. The whole house sleeps in the afternoon except for me, so, she told me to come to her at that time. I was getting scared and having a feeling that she noticed me. So, in the afternoon I went to her and she told me to take a seat.
Aunty: What is wrong with you?
Me: What do you mean?
Aunty: You know what I'm talking about, so don't act innocent.
Me: I still don't know what you're talking about.
Aunty (getting frustrated): Tell me now or I'm going to tell your mom.
Me: Okay Okay. Calm down, I'll tell you.
Aunty: That's right. Now go on.
Me: I don't know but for quite some time I've had really strong feelings for you.
Aunty: What do you mean by that?
Me: I am really attracted to you if that's the appropriate way of saying it. You are really beautiful and I mean it. Your body looks great, it is so hard for me to resist it that I just want to spread my hands around it and lick it. You are really gorgeous. I love you.
Aunty: W….W….What did you say?
Me: I love you.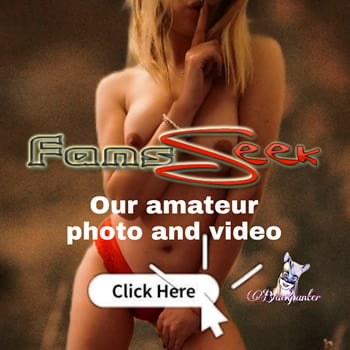 At this time she was completely shocked. I was just sitting and she was just thinking what to say next. At last she spoke in a soft voice, "Why do you love me?" she said. I am really attracted to you as I told her. At this time there was complete silence like no sound at all. We were just starring into each other eyes trying to figure out what to say.