Sarah felt a tingle of excitement as she ushered him into her house and led him by the hand up the stairs towards her bedroom. This wasn't the sort of thing she usually did and she told herself this was just a one off, a chance to work off some of the sexual frustration she'd been feeling all week. It felt pretty good to be doing something that was so unlike her though.
He was one of the most beautiful men she had ever laid eyes on and he'd been so charming and so funny at the party. With a tinge of embarrassment she realised that she didn't even remember his name, but she knew that she wouldn't forget his warm brown eyes or his muscular, tanned forearms that she'd spent so much of the evening staring at.
She was an attractive woman and she was used to receiving plenty of attention from men, but this time she'd been the one doing the pursuing. She'd been surprised when he'd reacted so positively when, at the end of the night, she'd suggested that maybe they could take a cab back to hers.
As they reached the top of the stairs she suddenly realised that she was about to have her first ever one night stand. The thought sent a thrill all the way through her body and the sense of anticipation grew within her.
Together, they fell through the door into her bedroom. Without speaking he put both of his hands on her hips and thrust her up against the wall before bringing himself in tightly against her body. She could feel his excitement pressing against her as he pushed his hips against her. She now knew that he wanted her just as badly as she wanted him. She could feel her own excitement increase as she became aware of the wetness inside her. She wanted him inside her, but she also wanted to have some fun with him first.
He began to passionately kiss her exposed neck and shoulders and his fingers started to eagerly explore her body. He slid one hand under her tight top whilst his other hand slid beneath her short skirt and then moved slowly up to the top of her inner thigh.
She gradually pulled away from his kisses, placed one hand on his chest and slowly but firmly pushed him away from her.
"Slow down, beautiful." she whispered.
"I want you to fuck me, but I want you to watch me play with myself first."
His expression told her she would have an attentive audience and she gave him a sly smile in return.
Sarah walked over towards the bed and with him facing her, sat down on the end of it. She then motioned for him to stand at the end of the bed. "No touching." she whispered.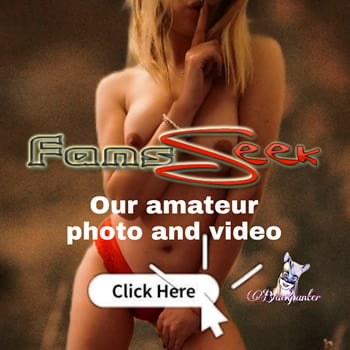 She placed one hand behind herself on the bed to help her balance and leant back so that she could bring both knees up in the air. She placed her feet on the very edge of the bed and gradually let her knees spread apart. Her skirt rode up her thighs and she knew that he would now be able to see her skimpy silk underwear. He could also see a thin line of glistening moisture that had begun to appear between her legs, betraying the wetness beneath. She planned to make him wait a little while longer before he could experience this with anything other than his eyes.