Hii dear friends.. Nenu naa life lo jarigina and present jarugutunna incidents nu story gaa raastunnanu.chadivi enjoy cheyyandi.Naaku Incest and Cuckold couples ante chaala istam.and ippudu nenu raastunna katha Incest and Cuckold fans ki chaala baaga nachutundi.chadivi mi maddalu full kottukoni baaga enjoy cheyyandi.
Ika kathaloki vaste..
naa name ramesh reddy, maadhi Anantapur distrcit, AP. present naa age 25 Btech complete chesi software job chestunna pune lo.maa family lo amma, naanna, nenu and tammudu vuntaamu. Nanna ki anna vunnadu.ante maa pedanaanna.maa house and maa pedanaanna house pakka pkkane vuntaayi. Maa pedanaanna ki oka daughter vundi.tana name Supraja,present age 30.naakanna 5 years peddadi.so maa pedanaanna ku kodukulu lenanduvalla naa chinnapatinundi nannu vaalla kodukulaage chusukune vaallu.nenu ekkuva valla intlone vundevaadini.akkade tinadam, akkade padukovadam chesevadini maximum times.maa peddamma and maa Supraja akka ku nenu ante chaala istam.nannu chaala baaga premaga chusukuntaaru iddaru. general gaa Akka tammudini enta baaga chusukuntundo miku telusu gaa.naaku Eedi kaavalanna konipettedi.naaku pocket money kuda istundi.nenu kuda akkatho close gaa vunta.
soo chinnappatinundi alaa saagipotunna naa life lo chaala marpulu vachayi.naaku 9th class varaku sex gurinchi idea ledu.nenu 9th class lo vunnappudu maa friend okadu vaadi mobile lo blue films chupinchaadu.nenu avi chusi first bayapadda.appudu maa frnd bayapadavaddu raa.deenini sex antaaru.oka male and female ilaa chesukuntaaru.indulo chaala happiness vuntundi.pillalu kuda sex chesukunte pudataaru ani cheppadu.naaku idanta kottaga anpinchindi..edo teliyani kotta kotta aalochanalu vachaayi apupdu.soo alaa vaadu naaku chaala videos chupinchaadu..appudu gamanincha..naa kinda Bellakaaya (Madda) gatti padatam start iyyindi.naaku asalu ardam avvaledu enduku ilaa avutundoo..maa frnd ki cheppa rey naa madda gaattigaaa avutundi raa ani.appudu vaadu alaane avutundi raa manaku sex feelings vachinappudu mana madda gettiga avutundi appudu manamu mana madda nu aadavaalla puku lo petti dengaali ani cheppadu.naaku bale thrilling anipinchindi ivanni telusukuntunte.and madda lechinappudu chethitho kottukunte rasam kaarutundi ani cheppadu.nenu kottukunna..first time rasam raagane swargam lo telipoyinatlu anipinchindi.alaa roju blue films chustu kottukovadam alavaatu iyyindi.
naa 10th class ipoyindi..intermediate join iyyanu.naaku naa mummy android mobile koninchindi.soo ika full gaa sex videos chusevaadini..alaa koddirojula taruvata maa frnd whatssapp lo oka sex story link pampi idi chaduvu raa chaala baavuntundi ani cheppadu.nenu link open chesi chusa..edoo pakkinti aunty ni dengina kurradu ani story title vundi..soo alaa story chadavadam strat chesaa…bale vundi story..alaa mottam chadivesaa full mood vachindi..enduko naaku teliyakandaane naa manasu aunties midaku vellipoyindi..alaa slow gaa stories ki alavaatu paddaanu.(friends sex videos kanna sex stories chadivite full mazaa vuntundi..this is my experince..)..alaa stories chaduvutu chaduvutu edo oka story kanapinchindi Akka tammudi sarasaalu ani..first chudagaane bayamesindi enti akka tammudu ani vundi ani..
story open cheddamanukuntunna kaani endukoo guilty ga anipistundi..but dairyam cheesi open chesaa.chadavadam start chesaa.naa mind block ipoyindi…enti asalu akka tammudu kuda sex chesukovacha ani evevo kotta kotta aalochanalu naa mind lo tirugutunnayi..but edo teliyani kotta feelings naaku start iyyayi.okkasaarigaa naa manasu maa Supraja akka midaku vellindi..ventanu peddamma valla intiki velli Supraja akka kosam vetika..akka intlo ledu..peddammanu aidigaa akka ekkadiki vellindi ani..tana frnd ni kalavadani vellindi raa vastuntundi lee chaala sepu iyyindi velli ani cheppindi..nenu sare ani tv chustu kurchunna..but naa mind lo Supraja akka nu eppudu eppdu chuddama ani aatruthagaa vundi.Supraja akka appudu B.tech final year chaduvutundi.soo alaa akka kosam eduru chustuu vundagaa..oka 15 minutes ki akka vachesindi.hii raa naani (akka nannu mudduga naani ani pilustundi) eppudu vachavu ani adigindi.nenu just koddisepu iyyindi ani cheppa..appudu chusaa akka nu first time vere drusti tho..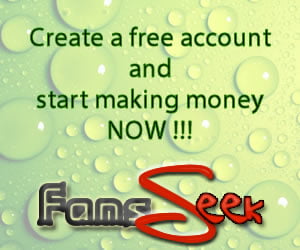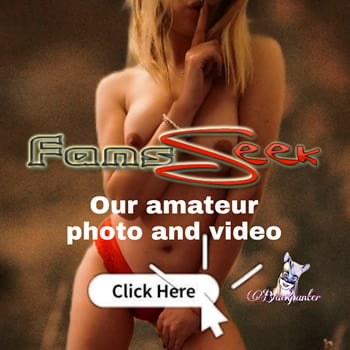 Dress lo vundi..perfect body structure..solid gaa chaala fit gaa vundi..naaku okkasaariga akkanu chudagaane naa kinda gattiga avvadam start iyyindi.akka fresh iyyi vasta ani washroom ki velli vachi naa side sofa seat kurchuni tv chustundi..nenu akka nee chustunna..alaa chustu vundaga naa chupulu akka boobs midaku vellaayi..chaalaa peddaga vunnayi avi..vaatini alaane chustu vundipoyaa koddisepu..naaku teliyakundaane naa cheyyi naa madda midaku vellindi..appudu akka sudden gaa lechi vellindi peddamma piliste..appudu gamaninchaa akka back..super asalu..venaka pirralu chaala peddaga vunnayi..akka alaa naduchukuntu veltunte avi rythemic gaa vugutunnayi..naa mind asalu pani cheyyatledu akka nu chustunte..malli akka vachi sofa lo kurchundi..nenu alaa akka nu chustu naa maddanu nalupukuntunna.oka 5 minutes ki naaku short lonr kaaripoyindi..naaku enduko chaala guilty gaa anipinchindi..chiii enti nenu akka gurinchi ilaa aalochistunna ani feel iyya..ventane vellosta akka bye ani maa intiki vellipoya.