My name is natasha and if all started with my little brother luke and I a while ago. Our parents had gone on holiday so as usual little brother would be around the house with no shirt on not that it bothered me as I myself spent that time in a bikini top.
I soon started to notice luke looking at me but not in a brother way more with disire and I was flattered I liked it. Into the 2and week of our parents vacation I fought him looking at through my bedroom door with just my panties on our eyes locked and he left awkwardly I just smiled. That night I had just hot out the shower and luke bumped into me (sorry nat) he said making me drop my towel as I stand in the hallway naked he looks (wow) he whispered I look down and holy shit little brother is rock hard as if it going to bust out of pants like a sene from alien. Later in bed all I can think about is my brothers cock and as I hear him masturbate in his room next to mine I cant help but think of how big he is as I start to play with my clit still listening to little brother masturbate and call my name makes even more wet I plunge my fingers into my pussy as I get close do dose he and when I cum as dise my little brother.
The next day I decided that I have to have him do to intise him fall bikini Luke shirt off as always working building a workshop for himself. I do the sisterly thing and make him a drink then start to play tease we fo this from time to time anyway do is just a game he turn round to catch me to see me just bikini he's stunned and just when I have him I steal his phone and run he chases me to my room (gave my phone back nat) (come get it little brother) he trays to grab it I put if in my bikini top with a smirk (well come get it) he goes for the phone I let slip down his hand brushing my nipple then I put it down my bottoms (like I said come get it) he sees that I'm teasing him (you want to play that game) his hand down my panties the phone falls out but he doesn't move his hand (found it) he rubs my wetness god it feels then stops (thanks for the phone sis) what no dont stop I jump on his back and we start to play fight bring older but smaller than him he pins me to the bed. I do something he doesn't expect and open mg legs as he falls between them I wrapped mg legs round him and I feel it his cock rock hard he feels his wet I am and lust takes over we kiss and play and then for the first time in that moment my little brother wasn't all that little.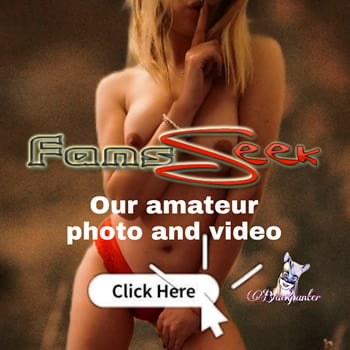 He penetrated me oh fuck I moaned 15 minutes and 8 orgasms later he pulls out and shoots on my tits (danm nat fuck) for the next 2 weeks we have sex in every room any chance we get (nat will you let me come in you) I cant sorry luke I'm not on birth control as much as I want you to I cant. (What we have and we're doing its going to stop is it when mum and dad get back) why would you think that (well this isn't just a fling to pass time is it, what km trying to say natasha is that I really like you well love you and I gave for some time) oh little brother I know that before this you liked me and looked at me I liked it and you and I love you so no this isn't going to stop when mum and dad get home I mean we'll have to be a but more discreet but I wont stop hell I font if I could have another man after you. The day our parents come back and Luke has ne up against the wall his vick ploughing into me we hear the car pull up, oh fuck mum and dad (shit) we scramble gir our clothes to greet them and they are none the wiser other than Luke's cock being hard (hi guys you gave a good time while we were away) mum says yeah it was ok we just did our own thing really like standing behind me hod his cock even with cloths on it feels good against me he sits on a stall and to try and hide his hard on I sit on him fuck I'm glad I'm wearing a skirt I "adjust " to sit on him his cock goes balls deep I slowly grind on him mum still talking he taps my back and when mum turn round he whispered (I'm about to cum) oh god 2 choices get off and ge shoots everywhere or stay on him and let him fill me up I try to get up slow but (sorry nat I cant hold it) his cock swells oh god I give in fall down to the base of his cock as he floods my pussy with cum fuck it feels so good.