Hey y'all , myself Lalith from Bangalore and this is about few months back when I meet a random women on hangout who soon became my mistress. She had read my story on iss long back about my first slave story .
We started talking , she said she liked the story n we shared our interests . She was a single working women who is sweet and bossy in nature . I liked her from the time she texted me . She asked me what do I like , I said ," like being dominated and a girl to be the boss in relationships and just exploring it " .
We texted for few min and then I asked , " will you be my mistress?" .
She gave it a min and said , yes. Your my slave from now and am your mistress bitch . I was shocked seeing the reaction got instant chills . She then said from now your training starts to be my slave and gave me rules i must follow at all times . She then texted a lot of rules and some of them were , " every morning and night you'll kneel down naked and send me a pic saying gm or gn and each time I come online " , " you must obey me at all conditions and never say no " , " you must be ready with all things I ask you and if u disappoint me you'll be punished " , " I must call her mistress at all time except when we will talk like friends " , " I must not wear any clothes when we are texting no matter where u are or what time it is " . These were some of the crazy rules she sent and I just couldn't believe it's happening as I was reading them . I said I accept them mistress . She then asked " who is in your room now ?" I said , no one mistress am alone . She said , lock the door now . I locked the door and she said remove your clothes and kneel down and send me a pic . I did it and omg I was getting so much chills . She then asked to get a bra and panty . I said I don't have them now and she said today is your first day am leaving u Tom don't do this mistake or you'll be punished . She ordered me to send my nudes . She waited a while and started teasing my small dick and called me diff names . I had to say yes miss or I would be punished . She then said it's the first day so I don't expect a lot
Now go get lotion . I got a lotion and she said apply a lot on your dick . I applied n sent her a pic and she said more . I applied almost 1/6th of the bottle . I never felt so satisfied. She then said run your dick cum on the floor and send me the video . I did as my miss ordered me and she said that's it for today , it was just a warm up .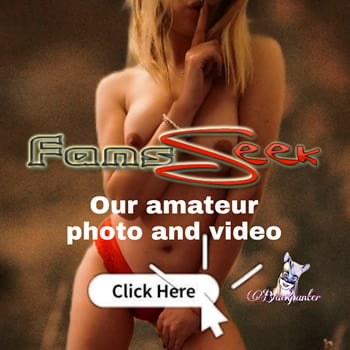 Then a few hrs later at night 12:30 she texts me and I had to reply within 10mins . I replied and she said where the nude . I said my brother is sleeping I can't send . She got angry and said you'll be punished now . I begged not to as my small bro was sleeping in the same room . She didn't listen to me and said to go get something big n long . I understood what my punishment is and searched and bought a paint brush as it was the only thing in the room as per she ordered me to bring . She said now get nude under blanket and send pic . I had to send her pic everytime I did something . Then she started scolding me for saying her no and then said take the brush n put it in your asshole . I asked can I use the lotion please miss . She said no just put it n completely in. I somehow did it painfully and she said keep it in . I kept sending her pics and she sexting me like a boss . Then she said to apply lotion on my nipples and dick . Then I mastrubated while pulling my nipple and playing like boobs until it got red . It was quite painful . After few min she said she's going to sleep and to never do this mistake again . I slept in the bed after texting thinking ," she's a goddess "