We were sharing a holiday villa with two couples and a pair of bachelors. Vicky and Ben were old friends from college and Lisa and Charles were friends of theirs. Mark and Adam were both worked with Charles. I had met Lisa and Charles before but Mark and Adam were new to us. The villa was luxurious and remote with a large swimming pool.
Poppy and I had been married seven years and although I don't think that she had been unfaithful to me I knew that I had never been faithful to her. She was curvy in all the right places with C cup breasts and long brunette hair. She also had the advantage of being extremely beautiful and we had a great sex life. Although she was not particularly into anal and only let me fuck her in the arse about once a year, she regularly did most other things. She gave great blowjobs and loved having her pussy licked and fingered. We both fantasised about threesomes and had talked about it but agreed that while it was a nice thought it would never happen.
On the second day we were coming back from the private beach when we walked past one of the ground floor bedrooms. The veranda doors were open and we could hear the unmistakeable sounds of sex coming from within. Poppy crept closer, more out of curiosity because she had never seen anyone else having sex before and wanted to catch a glimpse. When she got close enough to see into the room she stopped and I saw her mouth literally drop open. Whatever it was had obviously shocked her immensely and I crept up behind her to see what was going on.
Inside, Vicky was on the bed, her arse in the air with Adam grinding into her from behind. Mark was standing in front of her, his hands gripping her blonde hair as he fucked her mouth while her husband Ben was standing to one side, his cock in his hand. Vicky was moaning and thrusting back to meet Adam's pelvis but unable to speak because of the cock in her mouth. She continued fucking Adam and sucking Mark for several minutes before she pulled Mark's cock out of her mouth.
"Lie down you big fucker!" she told Mark, "I want you in my cunt!"
As we watched, she shifted forward so Adam's cock slipped out of her pussy and Mark lay down on the bed and it was only then that Poppy and I saw the size of his cock. It was no wonder Mark had been gripping her hair so hard and why Vicky was unable to speak with it in her mouth. It was at least ten inches long and thicker than her wrist.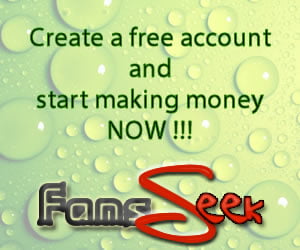 Vicky took Mark's cock in her hand and spat on it before kneeling astride him. She manoeuvred her pussy over the engorged head of his cock, holding the shaft as she slowly guided it into her cunt. As the head slipped between her lips she gave a long groan and we saw her draw breath in sharply as the massive cock slipped further into her cunt and she cried out.
"Oh fuck! This is huge!"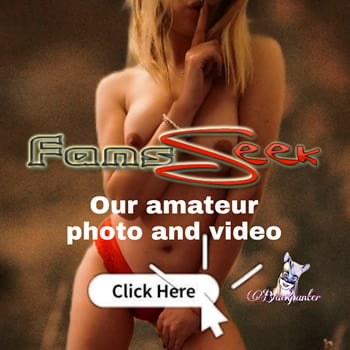 She pushed herself up on Mark's chest and started to rock gently back and forth using her bodyweight to slowly ease herself down onto his cock. With a lot of heavy breathing and the occasional whimper, she managed to get about half the massive cock into her cunt before she started to push herself up and down on it. Looking from behind, we could see that with each thrust down, she took maybe half an inch more of the giant penis.