This is Asif from Mysore I am a regular reader of these stories here,This is the first time I am narrating a story which happened 2 months back during lockdown. I am 33yrs single and living in my uncles home, I am basically from Mangalore, I am working here in a retail store, I am 5.7 feet tall light brown with a slim body type, Coming to the story now.
This story is about my neighbour Akshata on whom I always had an eye as I was single and hungry for sex, I would always watch her when she would come in the balcony to put cloths to dry, she would tug in her pallu near her waist showing her fair tummy and ample amt of her good size boobs, she always observed me starting at her exposed body parts but never said anything just exchange smiles and would go inside.
Akshats who is a housewife, Age 32 Beautiful and gorgeous perfect amt of flesh at the rite place her height about 5.5 tall her stats 34-30-38 fair complexion Long hair till her hips, cute smile with sparkle in her eyes which would make any man turn back just to see her smiling. Always would wear saree with blouse sometime having deep front showing her cleavage (Men always get horny seeing a women wearing a saree with exposure of her cleavage is seen) her husband was an govt official and was elder to her by nearly 6yr, she had a son of 6yrs old and as everyone know due to the pandemic schools started with online classes, so this is where our story started.
One day it so happened that the wifi of her house was not working and she needed help for her son's online classes and as her husband was on official govt job, I was her next neighbour she didn't have any option but ask me for help, I was stand in the balcony wait to see my beauty. That was the first time we spoke and she had so soft voice,
Ak- Excuse me
M- Me with a smile said ha ji
Ak- Humare ghar ka internet kaam nahi kar raha hai, app kuch help kar sake the ho.
M- Sure, 5mins me appke ghar ata hu.
I was damn happy to go to her place for the first time. As I reached She had kept the door opened, and Was in the bed room cleaning, as I entered she came with a smile and guided me towards her bedroom where the computer was kept, I started checking for the issue and then got to know it was the router which was switched off, I was alone in the room so that was the best chance to browse the history, as I was going through I saw xxx video were seen and even sex stories website were browsed I was happy to know but was confused if it was Akshata who would see or if it was her husband. So after some time I called her to say it was done. She was happy as it went online again before I could leave she asked me for my number and I happily agreed and gave her. I left back and was waiting for a message from her all day, I was disappointed and was about to sleep when a message popped up, was happy to see it was Akshata who had messaged.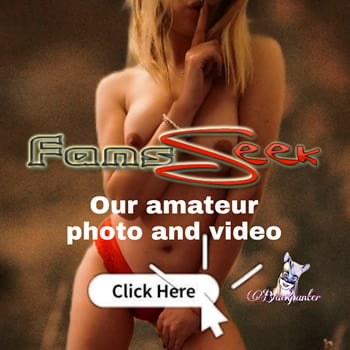 AK- Hi
M- Hello
AK- Had dinner
M- S
AK- so how was ur day
M- was good, very happy day went well
AK- What was so special
M- spoke to u for the first time
AK- Ohhhhh why so
M- I would see u everyday but didn't dare to talk to u as ur always a shy type person
AK- Ohhhh so u have observed me so much
M- Couldn't help from stopping my self from seeing such a beautiful women who was next door
AK- What did u see in me to say such words
M- Ur perfect in all ways, ur smile, ur eyes
AK- What else
M- to be frank I feel u damn sexy
AK- Ohh really
M- Yes
M- I need to confess something
AK- what's that
M- Morning after I fixed the net issue I went through the browser history and saw there were xxx sites ans sex stories which were seen
AK- offline
M- sorry
There was no msgs for next two days I tried calling her and sending sorry msgs still no replies, I was scared and didn't dare to talk to her or see her in the balcony, on the third day night a message popped up from Veena late in the night around 12:30 in the night
AK- slept ???
M- no
AK- can we talk
M- ya sure but what ur husband