Mom In-Law the MILF, My wifes mother is a MILF and this is the true story of what happened between su. This story took place about a year after Carol and I were married, a week before Memorial Day weekend of 1981. If you read Gym Teacher 1 through 4, then you already know the people involved.
Carol's mom had moved in with her then Lover, and now husband. Bill lives in a very nice house, about an hour outside of the city, with a huge yard, and really not to many neighbors near him. Now these two have known each other for years, even before Carol's dad died. They were all nudists and swingers, and after about a year, Susan and Bill started dating. Bill is around 52 now, and Susan is 50, and by looking at her, you would think she is maybe 40. She is about 5' 4, 120 lbs, with auburn hair, and 34C boobs that mother nature is starting to catch up with, because they do sag some now. She is still a hottie and if they had the term back then, a definite MILF.
Bill wanted to remodel their master bath, and get rid of the tub, and just put in a shower, and change out the vanity and put in a new floor. Not that daunting of a task, but as Susan said, Bill isn't the handiest, when it comes to things like that. A month before that weekend, Carol and I were out there, so I could go over the plans with Bill and told him what I would need, and if her could, start tearing things out. They have another bathroom there, plus one in his basement too. I had been coming out then on the weekends and on my off day from work, to get this job done. On the weekends, Carol always came with me, and during the week, I was there alone, since Susan and Bill worked. Bill worked as the lead sales rep for a machine company and Susan was a beautician. She found a job out there, when she moved out to Bill's. Most times when we are there, Carol and her mom go nude, but Bill and i can't, since we are working. Which is good anyways, in my eyes. See Susan likes to tease me, because I still have a hard time viewing her nude and regardless if we are clothed or naked, I try to keep some distanced between us when we say hello or goodbye. Carol think's it silly, but I counter her by saying, dear would you rather I pop a hard on when your mom's naked body touches me? Carol laughs, and say, so what, it's a natural thing to happen. I said that may be, but its your mom. Susan is always saying that she is going to get me in a bear hug and never let me loose and then kiss me deeply, just to get me hard.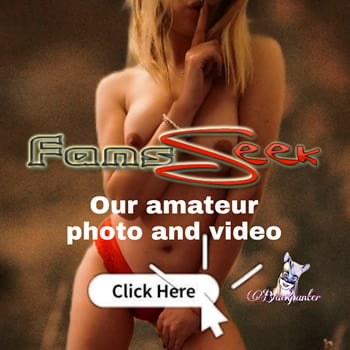 The weekend before Memorial Day, Carol and I went out, and we were going to spend the night agin, since we are so close to finishing up this project. That Saturday, we laid the tile on the floor, since on Wednesday, I put the tile on the shower walls. My hope was to finish the floor, then on Sunday grout the tile, so all I had to do was put up molding, and put in the vanity and shower heads and faucet. Saturday went as planned, and then that evening, after dinner, Bill and Susan told us to come onto the deck so they could show us their new 8 person hot tub. It was very nice and had all of these lights in it and looked really cool. Bill suggested that he and I go shower real quick, and then join the ladies in the hot tub. I looked at Carol and she said that sounds great. I went to the basement and showered and Bill used the other bathroom, and when we came back outside, the girls were already in the tub, sipping on wine.