Whilst holidaying abroad last year I had a fantastic experience.
My husband and I had gone on a lovely holiday around the South of France. Just the two of us went for a 10 day break, the kids going away with their grandparents on another family holiday.
As part of the holiday we had signed up for a bus tour for a 4 day period.
Our driver was a middle aged British guy called Alan. The rest of the bus was full of mainly middle aged couples, a couple of families with young children and a few senior citizens.
All very friendly but we didn't actually get chatting to many of them at all, other than polite conversations.
The tour took us to a few destinations, leaving us at a couple of hotels for a couple of nights before heading back to our main hotel complex.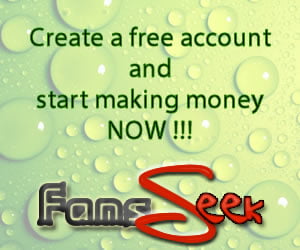 On stopping at some of the tourist spots on the way we had chatted with Alan who seemed a very friendly and nice guy.
The weather was lovely and hot and so many of the women were wearing either nice summer dresses or miniskirts and summer tops.
On occasions we would also have bikinis on as well.
A couple of the younger women had fantastic figures which I am sure most of the men on the coach enjoyed seeing displayed in the short dresses,skirts and beach wear.
I had noticed that in particular Alan seemed to pay me some attention, and whilst the coach had stopped he would make a bee line for both me and Mike to have a chat.
On these occasions I noted that he always gave me really nice compliments.
Nothing too rude or suggestive to start with, just nice and pleasant comments on my dress or my beach attire.
I had also caught him glancing sideways at me a couple of times, eyeing up my cleavage or my legs and ass, and to be honest this got me thinking and also got me a bit excited at what may happen.
One such occasion was when I was bending over to put something into a bag I was carrying.
I noticed on straightening up that Alan's eyes had been wandering over my bum. I was wearing a tight pair of denim shorts and a smallish top at the time. I hadn't bothered with any panties as I didn't want to have a visible panty line. I could sense someone watching me, and as I straightened up it was obvious he had been looking at my arse.
On the same day, later on, I caught him looking at my tits as well. I hadn't put a bra on under my tight top and after having come back from a little walk I noticed he was eyeing up my hard, jutting nipples.
The thought of it excited me tremendously and I was beginning to think of ways to let him see a bit more of me.
That afternoon Mike and I had a wonderful fuck in our room and he teased me with some talk about Alan.
As we shagged he turd to me saying, "Take my cock you sexy fucker. Imagine it is Alan fucking you right now. I bet you'd love it!"
I was so turned on I wantonly moaned Alan's name as we continued fucking, this brought us both to a great crashing climax and on chatting Mike said he wouldn't mind if I tried to seduce Alan during the holiday.
Our opportunity was to come the next day.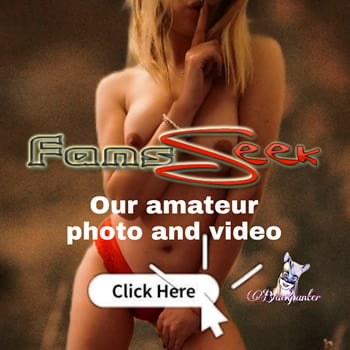 We had arrived at our new hotel for the night and after unpacking our small cases form the coach we had checked in. I decided to change into one of my light summer dresses and again decided to go braless, this time wearing a pair of panties however!