Hello readers. Nice to have you all here.Last time I told you a story: fucking a tailor aunt and her daughters.Let's not waste tym and start the story.
I'm a 19 years old,brown 5'11.I live in bhopal in a building with my parents and grandparents.This is a story of me fucking my friend's horny mother.
Her name was padmaja and she was 40 years old.She was 5'2 had medium sized tits and bubbly ass.It was great to see her ass bounce.Her son was a good friend of mine and hence I had a good relation with her too.She was somebody worth fantasizing.
Last night I had studied with my friend at my place.When he left bymistake he forgot his books.
It was saturday.My grandparents were temporarily at my native place at that time and my parents had gone to work.My friend and I were in same classes but in diffrent colleges and my college usually had saturdays odd but his college would always have them working.Aunty's husband would also go to work so i was the only one at my home and padmaja aunty was only one at her house.I was wearing a t-shirt and shorts .. and underwear too.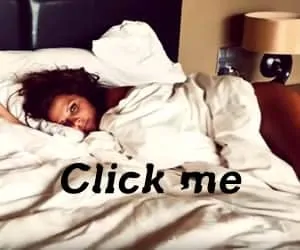 I went to her house to return those boobs .. ohh sorry books.When I knocked the door.She opened the door and invited me inside.She was wearing a pink maxi.Her hair were wet so tht means she had just taken bath.I sat on the couch.
Padmaja aunty: Beta Ritik left for his college few minutes ago.I'm alone now.
Me:No aunty I just came here to return his books which he forgot yesterday.
I gave her the books.She thanked me for returning them and told that even her son was searching them in the morning.We chatted for some more time about studies,college,how many new families were coming to out building an we were few of those old ones remaining.She suddenly told me that she needs some help in the kitchen and i redily agreed. She went to the kitchen and i was just behind her.I could see her bouncy ass and i got some sort of horny feeling.
We went to the kitchen. There was a fridge adjacent to door.The wall opposite to it had windows from which we could see the opposite building.There was a L-shaped big kitchen platform and there were wall hanged shelves over it.She told me that she wants to take some items from the shelves but she can't reach there without the table.She told that the table they had in there home was nkt proper and hence she needs someone to hold it when she climbs on it.I told her that I'll climb the table and she may hold it.She refused and said that she will climb and I'll hold it.I said ok.To this she shockingling hugged me tightly..kinda tooo tightly and thanked.I didnt think much and hugged her back.
padmaja aunty:Hold veryy tightly ha beta.Hold the table tightly.
She released with a naughty smile.She brought the table and placed it between us and held my hand and placed it on the table and then climbed.
Her was just in front of my face and i could see
that her maxi was stuck in her buttcheeks.She intentionally pushed her butts towards me and my nose tip touched her butt crack.She looked at me from above and smiled naughtily.
Padmaja aunty:Look nicely ha beta.Look that i dont fall.
I kinda blushed and looked down.
Me:Ha aunty.
She was now removing something and suddenly she slipped but i noticed that it was intentional.She fell on me.. i was on floor..she was on me.. and her ass was on my dick which was already half erect and now became full erect.For a moment she grinded her ass on me and moaned slowly..uhhh.
She got up and gave me hand to get up and as she was doing this she again fell on me and we were again on floor this time her being on me with her stomach side on me.
Me:ohh aunty are u okay.
she held me and said that she is ok and sorry.
me:aunty no need to be sorry.Let me climb on the table ..I'll gove you whatever you want.
Padmaja aunty:You'll give me whatever I want?Eveeeerything?
Me:Yes you want some items from the shelfs na?
Padmaja aunty:yes I want them but there is something more.
Me:What aunty?
She got up and even i got up and we were facing eachother and i asked her again
Me:what do you want aunty?
Padmaja aunty:You have an erection. I want you to use it and give me pleasure.
Me:No aunty we can't do this you are my friend's mother it will be wrong.
padmaja aunty:No it won't be wrong.Both of us want this.I know you love to fuck your aunties.I know you fucked the tailor aunt.
read my story:Fucking tailor aunt and her daughters
Me:what?How?
Padmaja aunty:She told me about it.Even she was an unsatisfied women before that day.Just like me.
Me:Aunty but what will ritik and uncle think if the come to know.
Padmaja aunty:You think a lotttt
She said this and pulled me and started kissing me.
i was a littile worried but I didnot resist and supported her.We paused for a moment
Me:Okay aunty.. let's have a lots of pleasure.
And we started kissing eachother properly.She leaned on the platform and i kept kissing her.I pulled her maxi till her thigh and pushed her in the platform as she sat on it and we kissed eachother and rubbed each other's back.She suddenly stopped.
Padmaja aunty:Not here.Sonebody will see us.
Me:Then where?
pamaja:slap my ass.Lift me and i'll tell you where you have to carry me.
I slapped her bubbble bbuttts and lifted her.She guided me to her house lobby and told me close the main door and retun.
When i did it and returned I saw a door in lobby open which was the bathroom door.She was inside her bathroom pressing one boob with a naughty smile.I stood there and kept my mouth open
Padmaja aunty:Remove your clothes.Come here and close this door also.